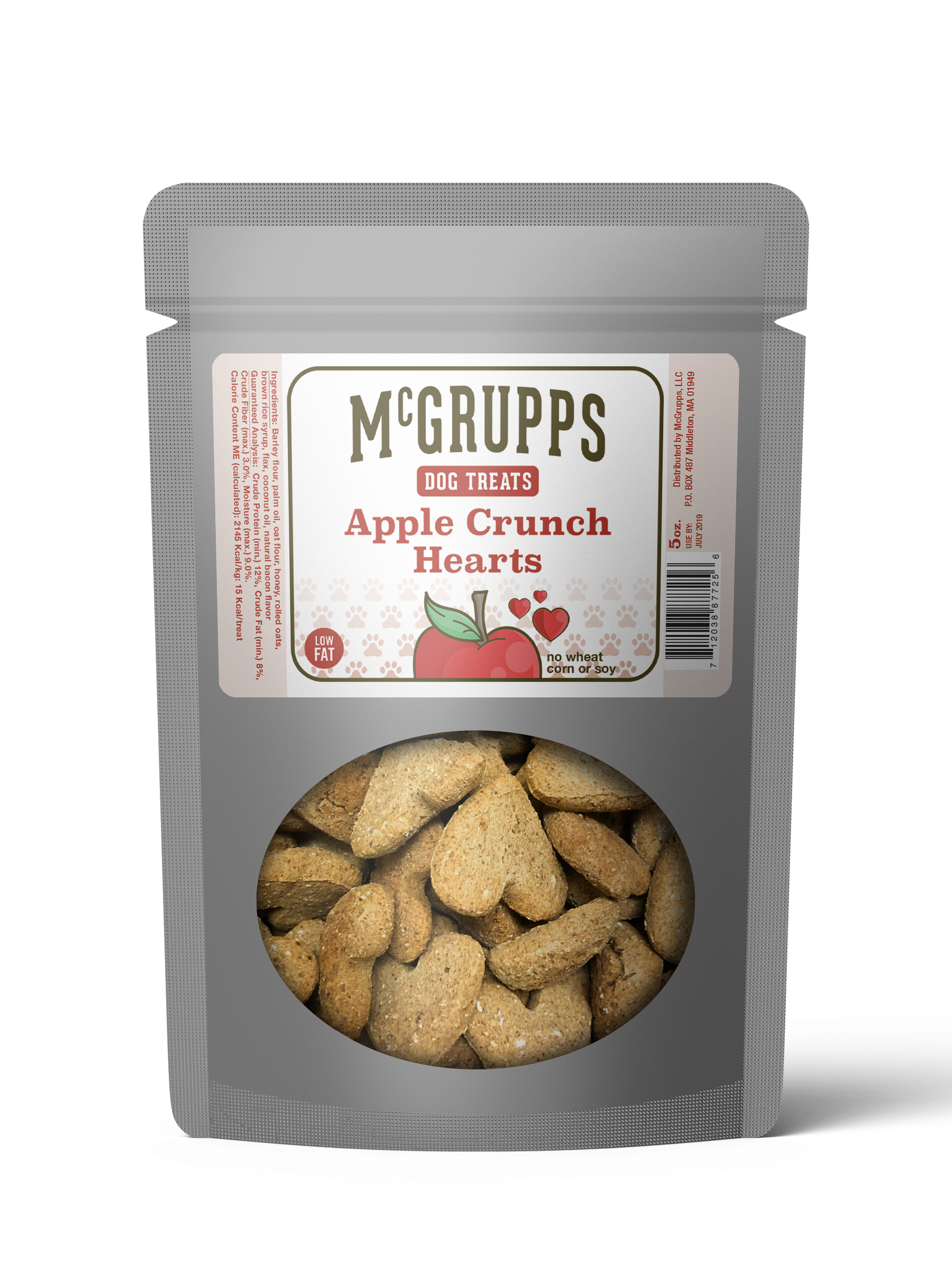 Apple Crunch Hearts
Dog treats that you can feel good about. Your pup won't mind either because he'll love the flavor!
We're dedicated to your pet's health and wellness. Quality, Nutrition, and Safety is our promise. All of our products are made with carefully selected, all-natural ingredients - creating nutritious pet foods that contribute to the well-being of your pet.
We Believe in Using Only the Highest Quality, USA-sourced Ingredients
We love our pets like family and our pets depend on us to make good decisions when it comes to their health. That's why at McGrupps, we go above and beyond for our furry friends. You will never find by-products, meals, fillers, synthetics, or GMO's of any kind. If it is not good enough for you, it is not good enough for your pets!
We have given the probiotic spray to our dogs as well as ALL the treats. The stress and anxiety formula really works. I have even passed over some to our friends dogs for boarding and the scary groomers. We all can't believe how calm and relaxed our dogs have been during those stressful times. Now making the dreaded groomer and spa retreat for all involved.
When my 15 year old rescue was going blind and I could tell the stress from it; the stress anxiety formula from McGrupps cured that right away.
Highly recommend!!!! You can tell that McGrupps is actually our pets best friend!